Step One
First, cut the plywood to the desired size of your bunny's face. Next, trace the face of your bunny onto the 1/2-inch thick piece of plywood. Trace a piece for the "butt" of the bunny as well, it should be the same size as the head without the ears. When done, use a jigsaw or something similar to cut it out. Ana has a great printable pattern for this part of the project, visit her site to see more.
Step Two
Now, use wood glue to connect the cedar fence pickets (side pieces) to the bottom (plywood) piece of the basket. After that, glue the cut-out bunny face to the front of the other pieces of wood. Finish this step of with the help of your staple gun for a super sturdy basket.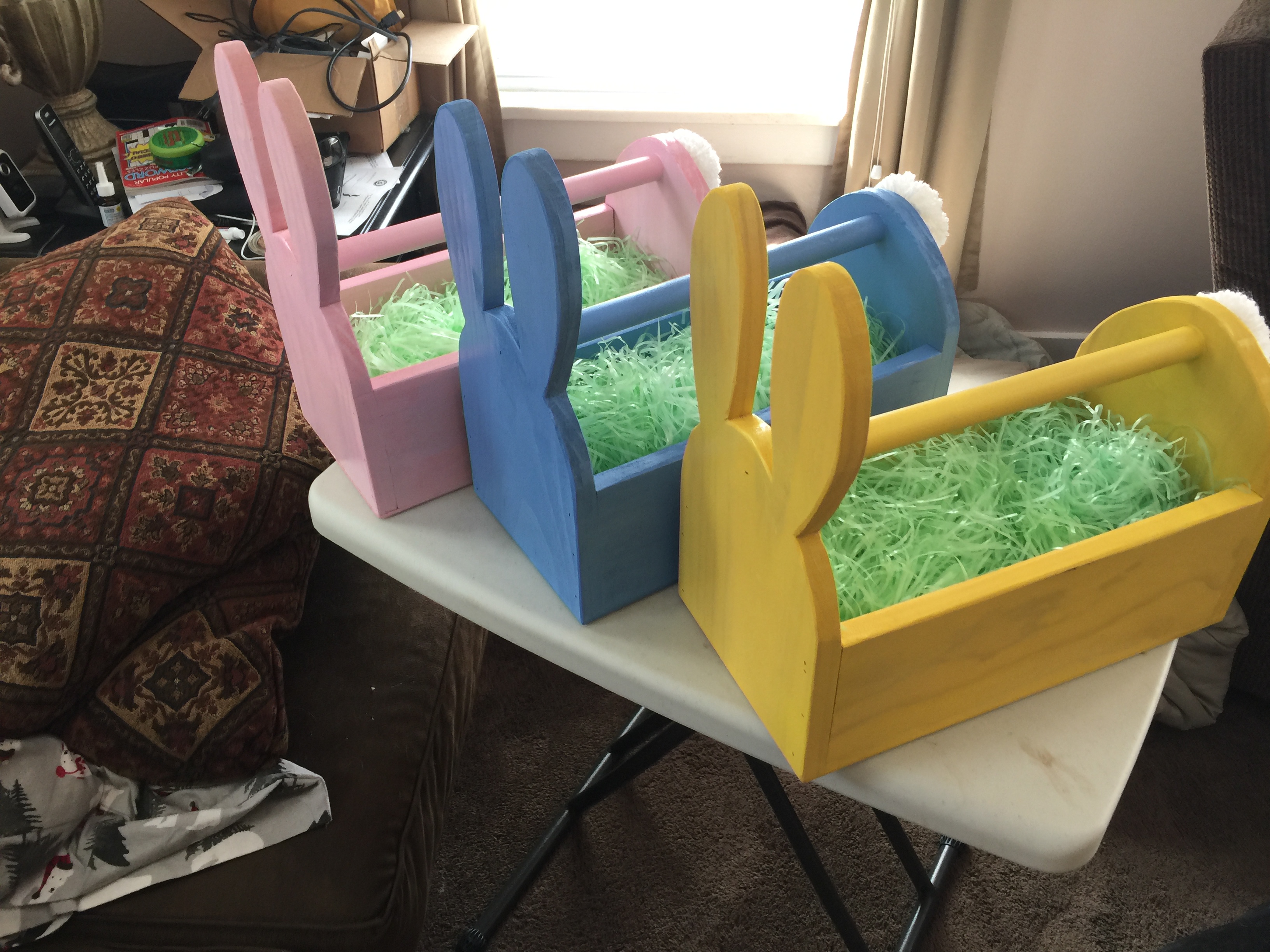 The image above was submitted by a user on Ana's site.