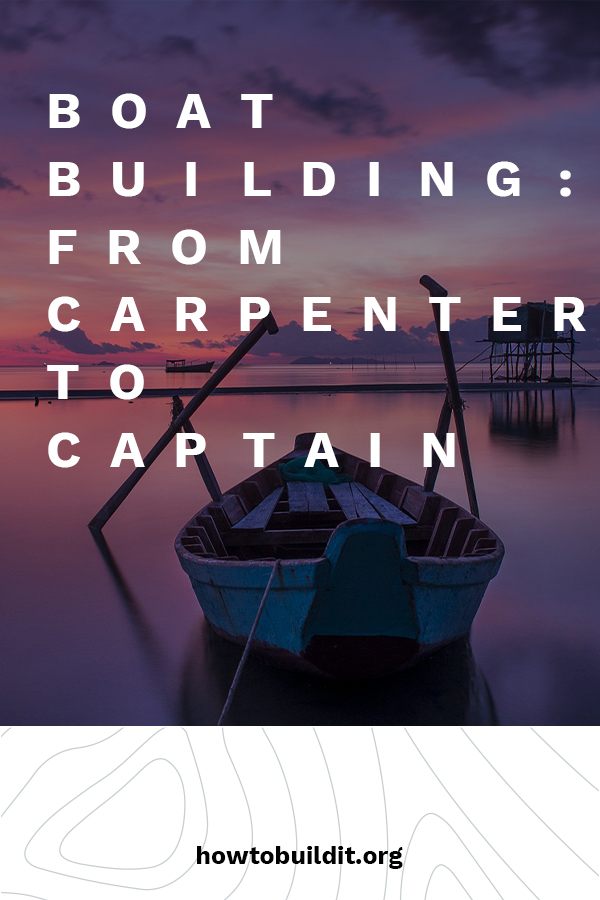 Dreaming of spending the Summer out on the water but can't afford the cost (and the maintenance) associated with having your own boat? Never fear, with the right power tools and a little bit of hard work, it's possible for even the most novice DIYer to build their own! However, if you've ever wanted to experiment with boat building, I recommend that every boat builder test their creation in a small creek or pond before taking it out on a bigger body of water, just in case there are any issues with leaks! Learn how to build your own boat with one of the fantastic tutorials below.
 The plans for this DIY boat are incredibly easy to follow and not intimidating at all. But the best part is that this adorable fishing boat is extremely cost effective! You won't have an excuse to not visit the lake with a cost-effective project like this!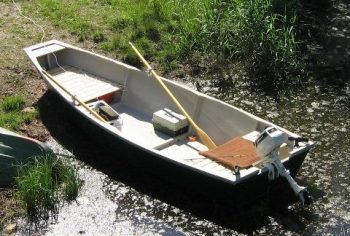 Image and project idea areImage and project idea are from here.
My husband and I used to spend hours on the lake together when we first got together, so when he built a two-seater boat I knew we'd be spending a lot of time in it! We loved to spend our weekends out on the lake with sandwiches and a cooler! If you're dreaming of creating similar memories with your significant other, build your own boat out of plywood and 2x4s. Find the tutorial below!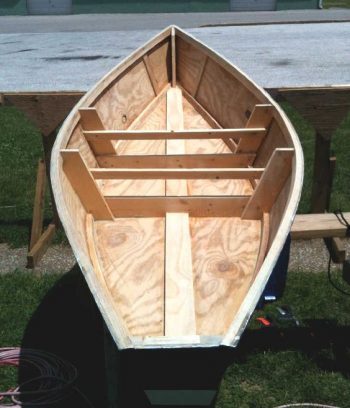 Image and tutorial from Knowledge Weighs Nothing
A single sheet of plywood is all you need to create this 32-inch boat! While not great for two-person fishing trips, this tiny canoe is perfect for single-person rowing trips. You can even reduce the size of the canoe if you'd rather take on a smaller project. Don't forget to purchase a paddle! I like this brand from Amazon.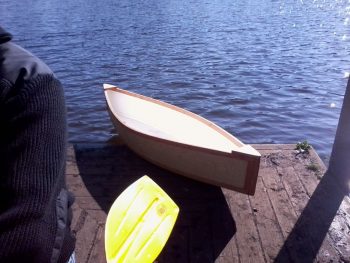 Image and product tutorial from Instructables
I get it, the thought of completely building your own boat from scratch can be completely intimidating! Instead of building your boat from the ground up, you can purchase a boat kit to assemble on your own! You can find this adorable two-seater rowboat (and many other styles!) available for purchase on Wooden Boat.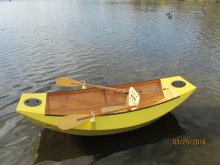 Image and Product Available from Wooden Boat
After I spent a few weeks one summer on a houseboat in Lake Powell, Utah I found myself dreaming of owning my own. While a full-size houseboat is still out of our budget, for the time being, this DIY mini houseboat will definitely do the trick! Wouldn't this be a blast to take out on the water?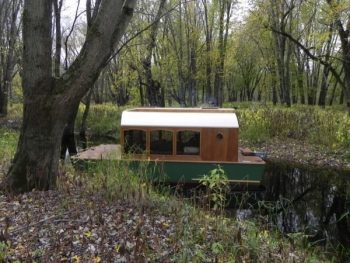 Image and Product from Tiny House Talk