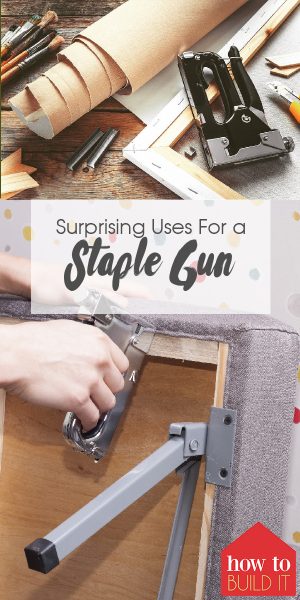 I love my staple gun! I find myself using it for many of my DIY projects and home improvement chores around the house. I had no idea that this tool had so many uses and I certainly had no idea that it would become my absolute favorite home-improvement tool! I've learned that if there's one thing every DIYer needs in her arsenal, it's a staple gun. Pick one up from your local home improvement store today and try any one of these unconventional uses.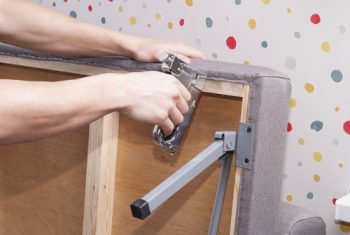 Upholstery Projects
Upholstery projects are my favorite thing to use a staple gun for! The tool fits easily into your hand, leaving the other one free to tuck and pull your fabric should it be necessary. However, make sure that your staple gun is strong enough to handle an upholstery project! Pick one that is strong enough to go through the wood of your furniture.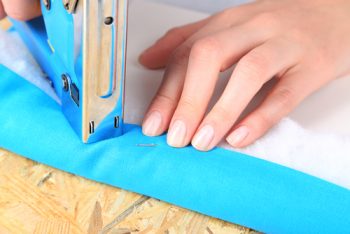 Carpeting
Tackling a carpeting project on your own? Use a staple gun to make your DIY project a bit easier. If you are wanting to secure carpeting, but are wary of using a nail gun, try a staple gun instead. If you follow this guide, often times, this tool is all you need to secure brand-new carpeting!
Decorating
Yep, you guessed it! A staple gun is exactly what you need to take your decorating project to the next level! Create a new frame for your favorite piece of artwork with the help of this amazing tool. This is one of those unconventional uses that you cannot overlook!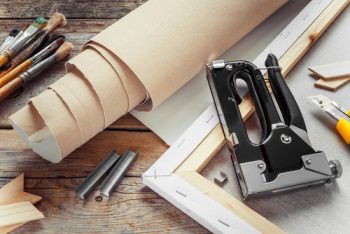 Home Improvement Projects
Don't break out the hammer and nails for your next home improvement project, break out the staple gun, instead! Use a your tool to fix ripped upholstery, torn up carpet, or a broken picture frame. If something in your home goes wrong, use one of these amazing tools to make it right.
Construction Jobs
Depending on the project, a staple gun is a great tool to have for many construction jobs. Use it to add detailing to a dog house, or binding to a bit of artwork. No matter the job, one of these tools will probably do the trick.
For Anything That Requires Fastening 
Looking to fasten foam and padding, ceiling tiles, weather stripping, or wire and screening? A staple gun is where it's at! Of course, make sure you consider the durability of your project and use a high-powered one if need be.