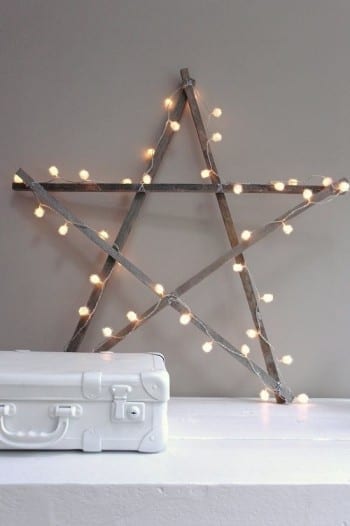 Add some lights to a wooden star that you can put around the house. It increases the festive feeling!
Wrap lights around your outside trees to make things so much happier and brighter.
If you have a walkway in your yard, stick lights around the sides of it to light the path.
Stick string lights in a jar and put them around your house! So cute!
You can also string some lights into your garland to give it an added Christmas feel!