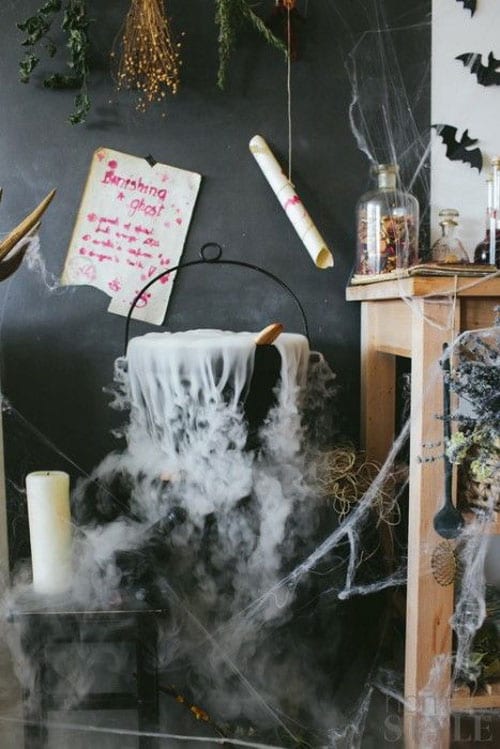 For your drink, use a cool dry ice cauldron! You can stick your punch or other drink in it and have dry ice bubbling up over the top like a spooky witch's cauldron!
Hang bats from the entryway or hallway to give your party an eerie entrance! Cut the bats out yourself or get plastic ones from the store.
Make the door and entrance to your home look like a giant gaping monster mouth! You'll just need some construction paper and other craft materials to make the transformation.
Take some cheesecloth, stretch it over a stand to look like a ghost, and spray it with hair spray. Let it sit for a while and, when you remove the stand, it will stand all by itself looking like a spooky ghost!
For your party, make sure to make some creepy invites to send out to everyone. Make it look like an old scroll or tombstone or something else.