Moving can be stressful for anyone. Whether it's to a college dorm, a first house, or a 10th house, everyone needs to be welcomed to a new place in a time of transition. These housewarming gift ideas will be an invitation of friendship and care for new neighbors will cherish.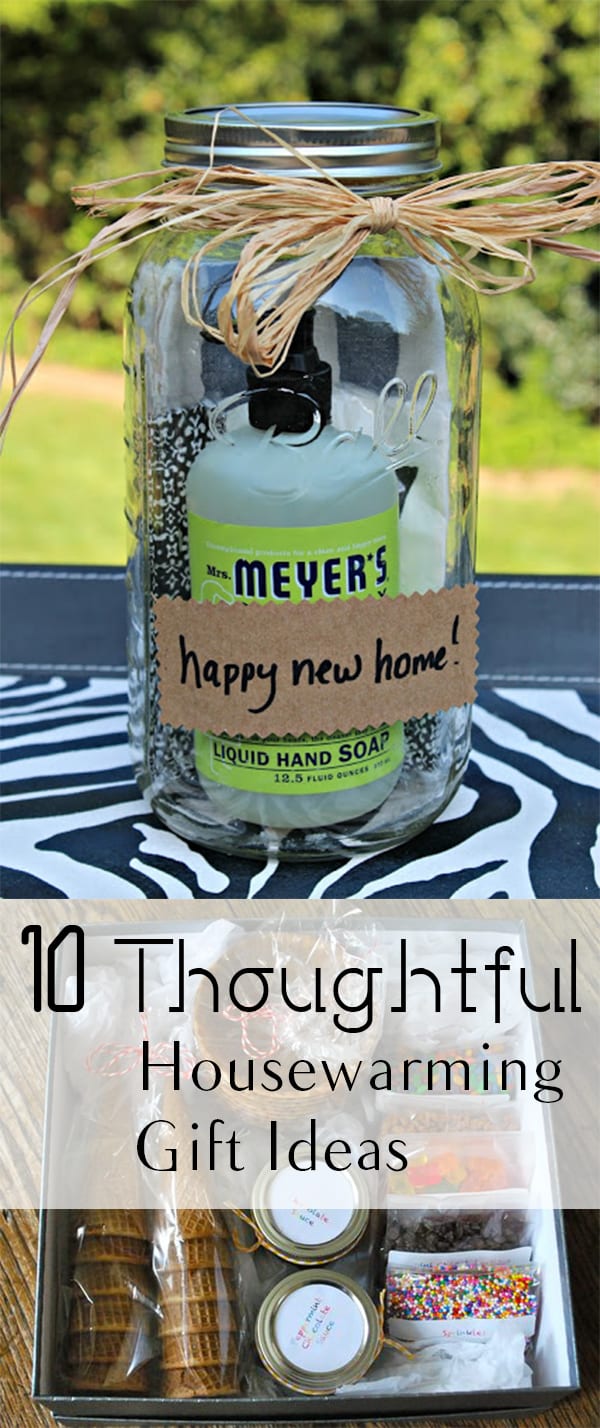 Nothing says "welcome home!" quite like this personalized door mat from Sub Culture Gift Shop. There are several styles available, and you can customize them to say what you want!
I love this idea from Mique to welcome neighbors by providing a "guide" to the neighborhood. This is a great way to get new friends excited about the community and feel like a part of the club.
Sandy caught my attention with this kid-friendly map. Your kids can help you make and give this away–a small map showing the location of important places. I would have loved to get this in any one of my moves!
This gift basket idea from Jessica will be a much appreciated and memorable welcome. Her blog provides ideas for how to fill the basket with items of comfort perfect for the woes between unpacking boxes.
I love this cique gift idea from Heather. Using a mason jar and a few simple items, provide a housewarming gift that will be genuinely helpful and beautiful to boot!
I am in love with these beautiful (and totally customizable!) cutting boards from Cheers Gifts. Include a recipe (and even the food for said recipe!) and give the gift of a delicious dinner.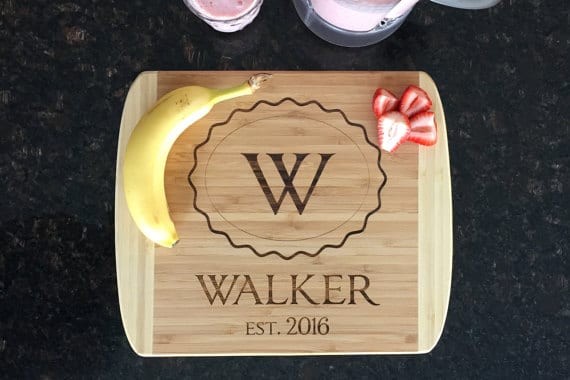 Moving is emotional. You're uprooting memories and cherished places to start, in many ways, a new life. Jan insightfully realizes that sometimes what you need is some ice cream. This housewarming gift is a touch of sugar and spice that will tickle the palette for those new in the neighborhood.
I adore this housewarming jar from Oh Happy Day. These are a few helpful items to assist in cleaning up a new house and getting it ready for happy residents. This isa gift that will actually be put to use!
This idea has a personalized touch which I really like. Cheri suggests collecting favorite recipes to give as a thoughtful gift that shares a bit of soul. This is something I would love to get!
What's a new house without a fabulous kitchen? Heather realizes the importance of a warm and inviting cooking space, and this cutting board is a perfect set-up for just such a thing. Write a favorite recipe on a cutting board to be cherished forever.