Dressing up an old room with a ceiling fan is a great route to go.  Ceiling fans can also help save on your utilities.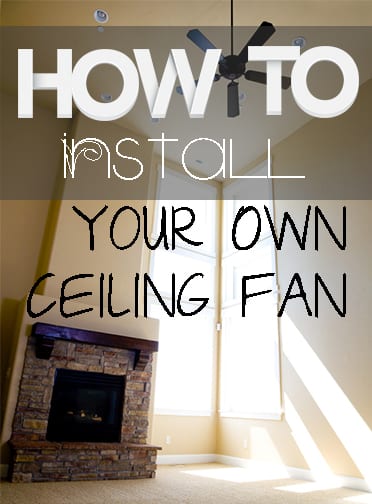 For starters you need to hang a metal outlet box from the ceiling, this metal outlet box needs to be able to support the entire weight of the fan.  This can be around 50 lbs. with certain fans. To do this, put a 2×4 across the ceiling joist and nailing that in place, the outlet box can be attached to the 2×4.
If you do not have that kind of access you will have to use a hanger bar specifically made for ceiling fans, and the box can be supported by the hanger bar.