1. Barn door window covers
If you have two old shutters and a little know-how, you can purchase the hardware to make barn door styled window covers! It might be time to bring those shades inside!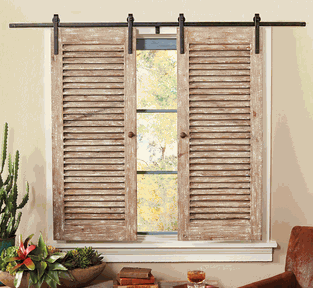 2. Rustic Shutter Bench
Attach some sturdy legs to your old shutters (and perhaps a support beam too!) and create more space at your dinner table for friends and family.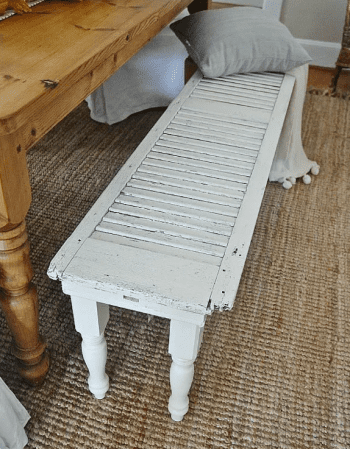 3. Entry Way Command Center
Have you been needing a place to keep junk mail and car keys nice and tidy? Attach an antiqued shutter to the wall and everyone will know where their keys go.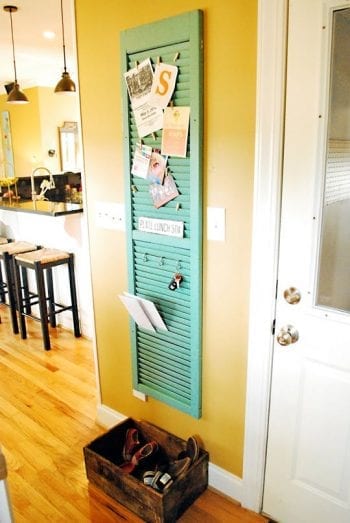 4. Head Board
Use old shutters to bring a country feel into your sleeping space. A rustic color and woody texture will make your bed look warmer and more inviting.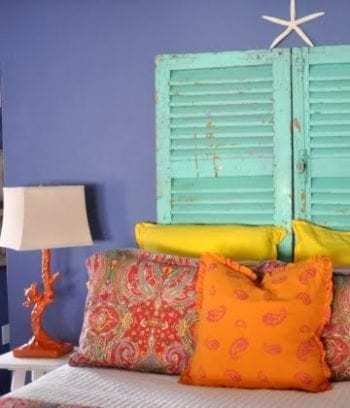 5. Plate Rack
Display matching dishware on your kitchen walls with all old shutter. Just turn it sideways and add shelving supports.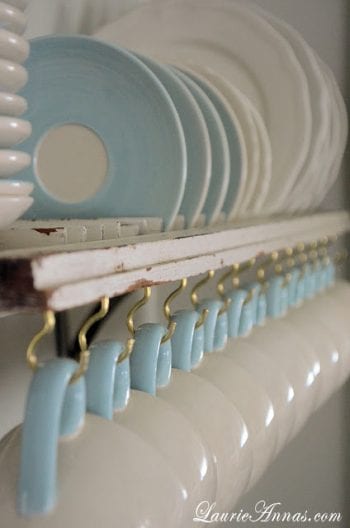 6. Indoor Herb Planter
Try growing fragile plants like herbs in the kitchen. With a wall-planter made from an old shutter, you'll have plenty of growing room without taking up any counter space.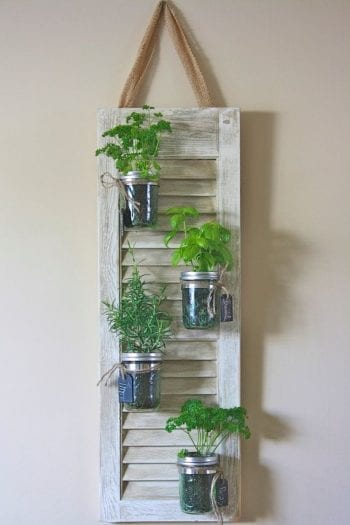 7. Storage Space
All rooms are in need of extra storage space. But perhaps the bathroom needs it the most! Make your storage space both functional and beautiful with a little creativity and a couple of old shutters.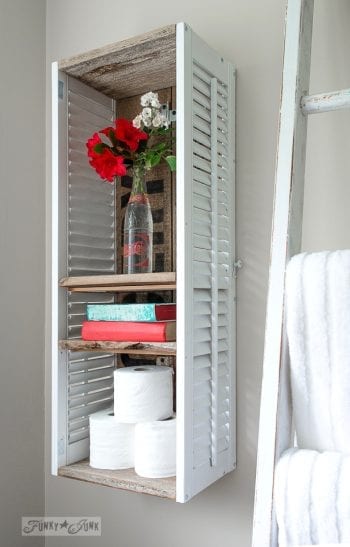 8. Wall Decor
Who says your old shutters have to be turned into something else? Simply add your antiqued shutters to your wall decor for an interesting twist in shape, size, and texture.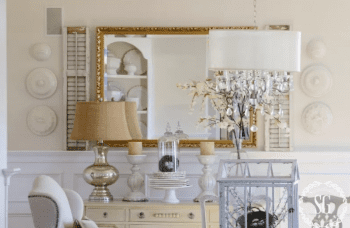 9. Coat Rack
Organize your entry way with a place to hang your coats, bags, and anything else. Simply secure a few hooks to an old window shutter, you add a touch of classy decor to your front door.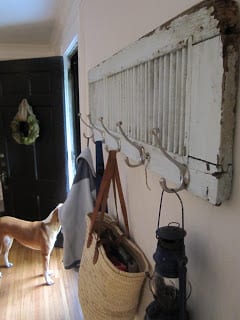 10. More Storage Space
Using old shutters, make this great plant holder, magazine rack, firewood basket – you name it!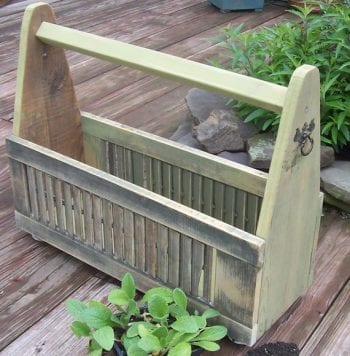 Recycle more with How to Build It: