You spend a ton of time in bed, so why not be absolutely in love with your setup? It all starts with bedding and a good pair of sheets, of course, but if you still hate your bed after all that work, it might be time to brighten up your boring headboard! Now when I say brighten, I'm not talking anything too crazy, after all, it IS important to go to sleep without a flashy headboard distracting you. I'm talking adorable stencils for headboards! Stencils are a fun and easy way to liven up your bedroom without being too distracting.
Just last weekend my daughter and I worked together to stencil her headboard and she's so proud of the finished result! In only a few hours time and a few coats of spray paint, we completely transformed the headboard. If you ask me, the stenciled detailing really completes her bedroom.
Keep reading for a few of my (other!) favorite stencils for headboards ideas!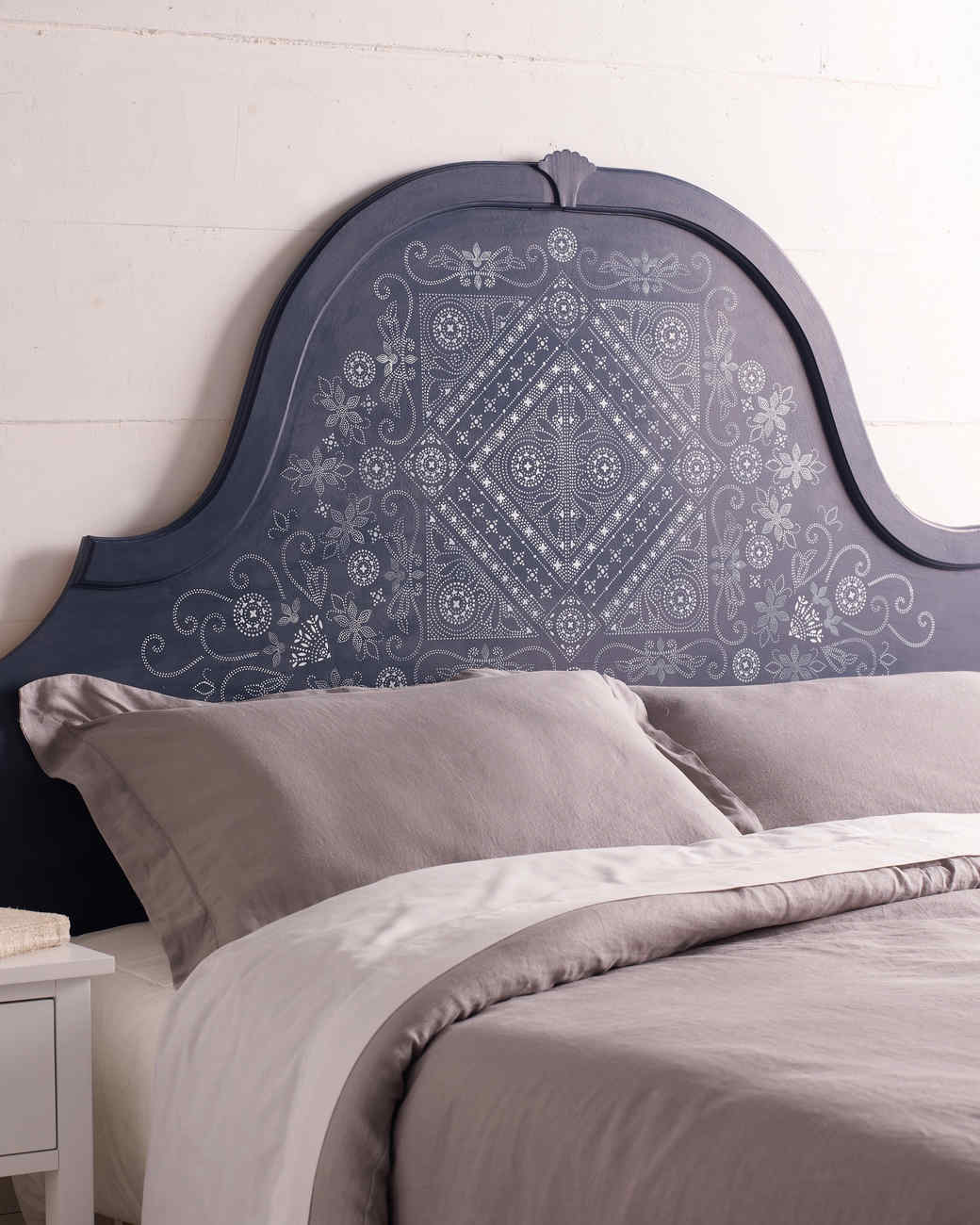 From Martha Stewart